PRS for Music reduces joining rate to £30 for music creators under 25s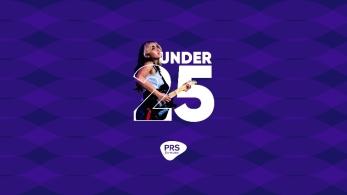 Wednesday 29th March, London, England - PRS for Music today announced it has reduced the joining rate to £30 for songwriters and composers under the age of twenty-five years.  The new discounted rate, a one-off payment, gives lifetime membership and access to the full range of benefits provided by PRS for Music to young music creators, ensuring they can be paid when their musical compositions and songs are used in the UK and around the world.  Membership also provides the opportunity to access funding from PRS Foundation, the leading funder of new music and talent, plus help and support from the Members' Fund. 
The Members' Council has introduced the reduced rate in response to feedback from young songwriters and composers, and as part of its wider commitment to actively support the next generation of music creators.
"Joining PRS is one of the landmark moments in a songwriter's and composer's career, it marks the moment when becoming a professional writer, getting paid for your work, becomes a possibility. We all have a duty to support and encourage the next generation of music creators, the PRS members which are going to drive the talent pipeline forward over the next 100 years. As President of the Members' Council, I have consistently heard for some young writers that the cost of PRS membership has been a disincentive to join, and as such they haven't had access to the support and systems essential to their career progression. I am, therefore, delighted we have been able to introduce this new discounted joining rate to provide easier access for all music creators, irrespective of their circumstances or background", said Michelle Escoffery, Ivor Novello Award Winner and President of the PRS Members' Council.
The reduced rate follows the launch of PRS Members' Day in 2022 across multiple UK cities, which offer direct support to up-and-coming writers, including the opportunity to network with other music creators.
Music creators under the age of twenty-five years old can find out more information on how to join at https://www.prsformusic.com/join.
Media Contacts:  
Rebecca Webster, Senior PR & Communications Manager, PRS for Music
+44 (0)7918 118 247, Rebecca.Webster@prsformusic.com
 Siobhán Collins, PR & Communications Manager, PRS for Music
+44 (0)7746 138 409, Siobhan.Collins@prsformusic.com
Editor's Notes: 
Download hi-res images from Dropbox
About PRS for Music 
PRS for Music is one of the world's leading music collective management organisations representing the rights of more than 160,000 talented songwriters, composers, and music publishers around the globe. Headquartered in the UK, it works diligently on behalf of its members to grow and protect the value of their rights. With a focus on innovation and integrity, PRS for Music is redefining the global standard for music royalties to ensure creators are paid whenever their musical compositions and songs are streamed, downloaded, broadcast, performed and played in public. In 2021, 27 trillion performances of music were reported to PRS for Music with £677.2m paid out in royalties to its members. prsformusic.com