Creators push for Fair Royalties at the United Nations
Summary
Creators have called upon the United Nations to promote fair payments for creators in the digital market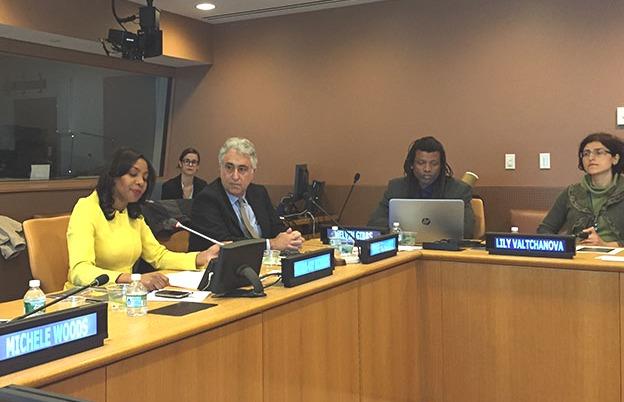 Speaking at the United Nations on behalf of CISAC, composer-songwriter Eddie Schwartz, Co-Chair of Music Creators North America and President of the Songwriters Association of Canada, said that songwriters, composers and lyricists have seen the value of their works diminish over the past decade and their remuneration erode due to market imbalances.
Commemorating the World Intellectual Property Organization's (WIPO) World IP Day 'Get Up. Stand Up: For Music, Mr Schwartz was among five panelists invited to speak at the United Nations in New York on 27 April.
"Digital technologies have allowed creative works to circulate around the world like never before.

Thanks to the Internet, African, Asian, and Latin American music creators have instantaneous and universal access to European and North American audiences. 

Yet, ironically, this unprecedented access has not translated into any economic benefit for creators. It has actually reduced the value of our works," said Schwartz.
Sharing some personal experience, Schwartz added:
"In the physical world of the 20th century, a million sales would have enabled someone like me, with a series of hits, to live with a comfortable middle class income.

Today, in the digital era of the 21st century, one million streams earn me $35, the price of a pizza. 

As it is increasingly difficult to make a living, the number of professional music creators in the United States is sharply down.

Will those who create value with their musical works continue to receive virtually nothing while those who extract value from these creative works get virtually everything?" he asked.   
Schwartz said that one way to address this issue was to develop Fair Trade Music schemes, in reference to the movement launched last year by a global coalition of creators.
"Fair Trade Music is about fairness in the way creators are remunerated in the digital world," explained Schwartz.

"We must adopt an ethical, equitable and sustainable system in order to develop this new value chain so that the works of those who devote their lives to creating are not valued near zero.

As creators, we believe that copyright and authors' rights and any other legal tools are the way to ensure that creators are fairly treated, their works protected and cultural diversity preserved."
Schwartz invited the United Nations and its member states to promote fair remuneration schemes as well as strong legal protection frameworks to guarantee a fair treatment of creators, ensure the development of new generations of authors, and boost economic growth for the economies of countries around the world.
"We need policy-makers to step up their game and be on our side," he concluded.