W&DW comes to Moscow to build cooperation with Russian filmmakers and authors
Writers & Directors Worldwide held their Executive Committee meeting in Moscow to build relations with Russian authors.
Photo ©: CISAC
Upon the invitation of sister host society Russian Union of Rights Holders (RUR), Writers & Directors Worldwide's Executive Committee went to the Russia Federation for days of meetings to increase ties with Russian authors as well as to learn about its vast film history and its growing market. The efforts were undertaken to support and share experiences with local authors, as well as achieve the long-term goal of establishing an audiovisual authors' society in the country.
See the photo gallery.
On October 24th, W&DW visited the Ministry of Culture to reinforce ties with the Russian Federation. During the meeting, the council drew attention to audiovisual creator rights, using the opportunity to discuss the implementation of the remuneration right for audiovisual authors. The Audiovisual Campaign, one of the primary goals of W&DW, seeks to establish the right for audiovisual creators to receive equitable remuneration for the reuse or rebroadcast of their work. The Audiovisual Campaign brochure and the AV Remuneration Study from Professor Raquel Xalabarder, which recommends an international legal framework to implement this right, was translated to Russian to support the campaign in Russia. The W&DW and RUR delegation was received by Head of Legal Department Natalia Romasheva and Deputy Aleksey Kybyshkin, representing the Ministry of Culture's Department of Intellectual Rights of Art.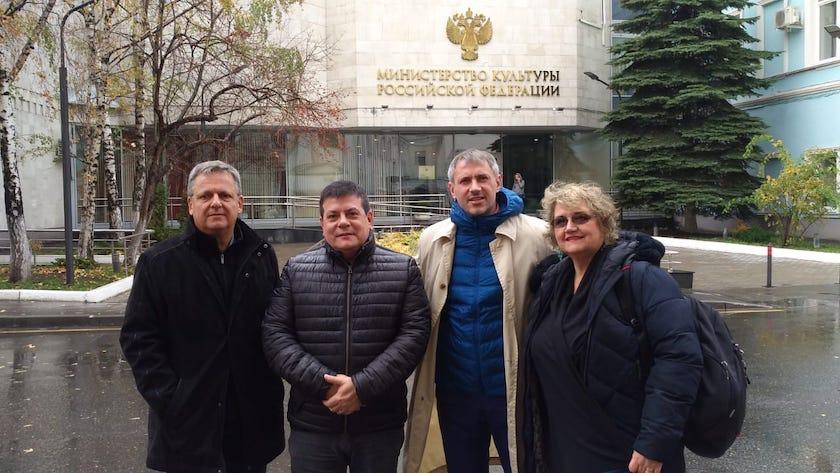 W&DW and RUR visit the Ministry of Culture to discuss opportunities to implement remuneration right for audiovisual creators in the Federation.
Photo ©: CISAC
Afterwards, W&DW was invited to meet MOSFILM Director General, celebrated director Karén Shajnazárov, at the film studio's headquarters. It allowed the council to view the leading studio's divisions, re-recording rooms and learn more about its rich history. The council also met famous director and former Gerasimov Institute of Cinematography Director Vladimir Khotinenko. The prestigious film school taught renowned authors including Sergei Bondarchuk, Elem Klimov, Sergei Parajanov, Alexander Sokurov, Andrei Tarkovsky and Nikita Mikhalkov, among others.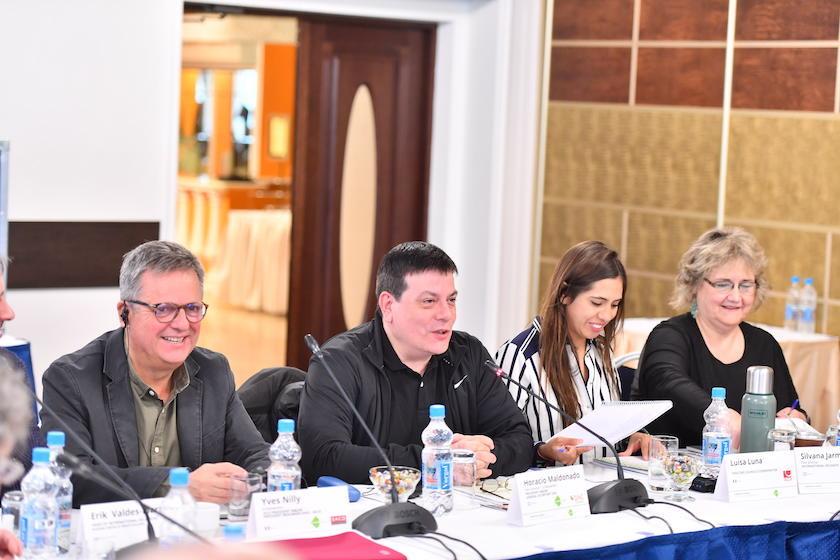 W&DW President Horacio Maldonado and Vice-President Yves Nilly lead a delegation to Moscow to discuss key issues for audiovisual authors in the world.
Photo ©: CISAC
The meetings were held in advance of the Executive Committee gathering in advance of its 2019 annual congress to better know the situation of authors in Russia as well as review situations around the world. These reviews included updates on China, Colombia and Brazil in addition to Asia-Pacific, Latin America and Africa on a larger scale. African alliance APASER's President Laza spoke to the committee, updating attendees on the its upcoming General Assembly in Ouagadougou, Burkina Faso in February 2019.
Regarding Russia Federation, the committee learned about dramatic repertoire creators in Russia Federation and surrounding countries. W&DW special guest RUR Deputy General Director Erik Valdes-Martines explained authors' rights in Russia Federation. He also detailed activities that will be put in place for the W&DW congress in 2019 in Moscow. During the meeting, Russian film director, writer & screenwriter Vladimir Alenikov and screenwriter Alexei Aleshkovsky joined, helping shed light on the country as well as to express strong interest in working with W&DW to build a Russian collective management organisation for filmmakers and directors in Russia Federation.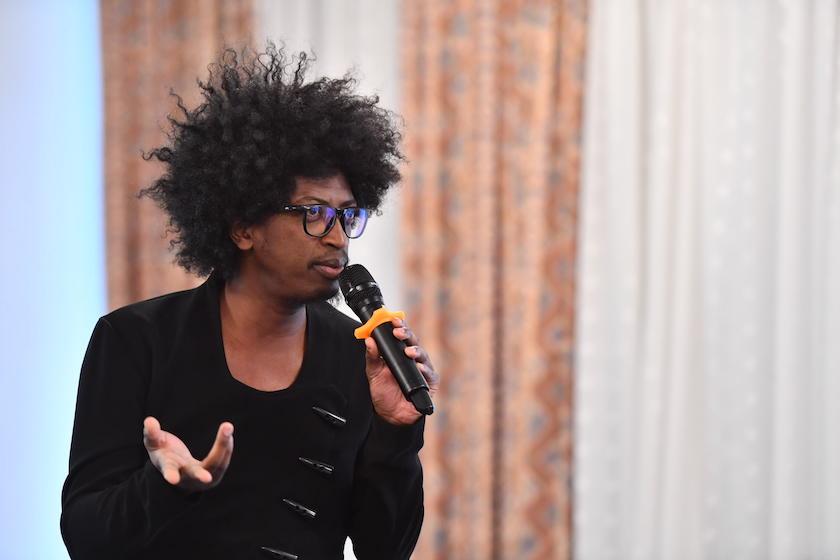 APASER President Laza details the situation for audiovisual creators in Africa as well as the upcoming 2019 General Assembly in Burkina Faso.
Photo ©: CISAC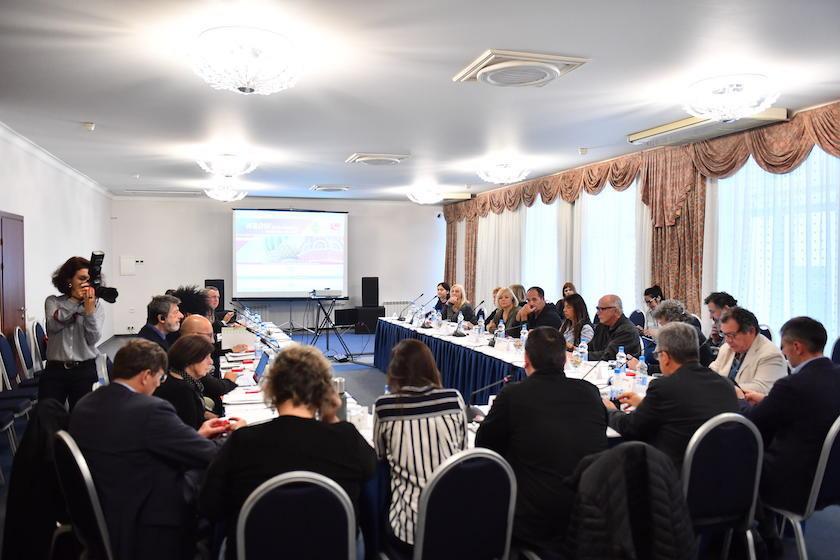 W&DW is working alongside film directors, writers and screenwriters to help build a collective management organisation in the Federation.
Photo ©: CISAC