SOKOJ reaches historic agreement with Serbian public broadcaster RTS
Summary
New agreement to boost remuneration for music creators in Serbia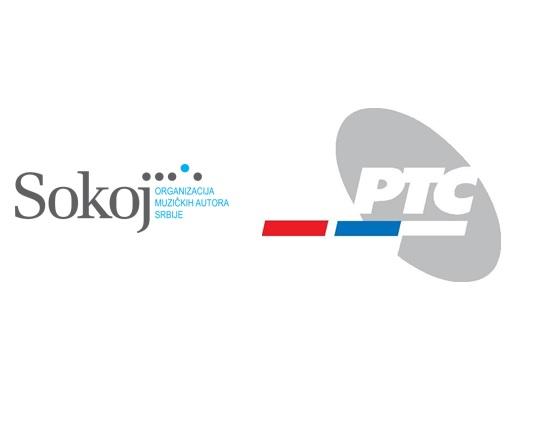 After years of conflict over due authors' rights royalties, an historic agreement has been reached between Radio Television of Serbia (RTS) and Serbian collective management organisation SOKOJ. 
Following lengthy negotiations between the public broadcaster and the Serbian music authors' society, an agreement was reached on Friday about the use of SOKOJ's music repertoire.  
Having agreed on the current use of SOKOJ's music repertoire, on new tariffs and on the reprogramming of RTS's debt, a new era in the relations between the two entities has begun.  RTS's financial obligation for the period December 2006 to June 2014 will be settled over five years.
The newly-signed agreement is in conformity with domestic Serbian legislation as well as with the international standards adopted by the country as it continues to make significant progress in its integration process into the European Union.   
CISAC Regional Director for Europe Mitko Chatalbashev said the agreement was a step in the right direction to provide for better remuneration for Serbian creators.
"We really hope this is a turning point in the relations between SOKOJ and the Serbian national broadcaster RTS, which for many years had systematically denied the payment of copyright royalties to music creators.  CISAC has lended its full support to its Serbian member society through the personal involvement of its former President Robin Gibb, as well as through a number of CISAC bodies' resolutions of support and lobbying missions. We remain firmly committed to further improving the level of copyright protection for all creators in Serbia."