Driving efficiency and innovation in Central and Eastern Europe, societies meet in Budapest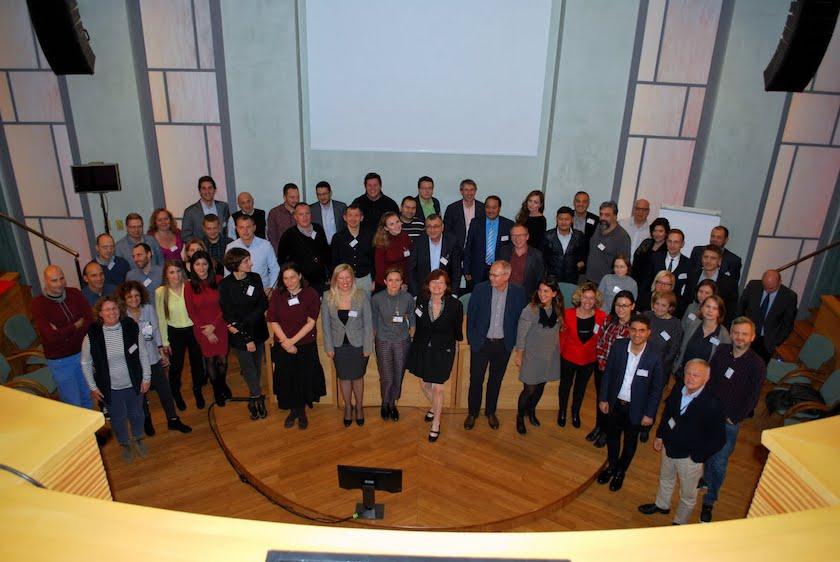 Over 30 societies came to Hungary for a seminar on innovation and society efficiencies. 
Photo ©: CISAC
Over 30 societies were represented in Hungary on November 16th and 17th for a seminar on innovation in collective management, organised by CISAC and BIEM's regional office. Most societies in Central and Eastern Europe are exploring innovation to drive efficiencies, despite the small size of certain societies and challenges to licencing. However, there is still a lack of common regional or multi-society initiatives to reduce operational costs and to share best practices.
The programme focused on three main areas: business strategy, practical smart applications for licencing, data and distribution processing as well as complete software solutions. CISAC Director of Business Standards and Rules Sylvain Piat detailed the confederation's technology projects. Regarding digital, ARTISJUS CEO András Szinger spoke to how the environment has evolved from territorial monopolies to a competitive environment in recent years. This has led to the emergence of hubs, dynamically changing content business models, the sharing economy, and online licencing. 
See the photo gallery.
The seminar also explored corporate and business strategies. TEOSTO Chief Digital Officer Roope Pajasmaa presented the TEOSTO Futures Lab, aimed at making licencing music easy and efficient while allowing new music businesses to thrive. 
Panels investigated practical solutions implemented by ARTISJUS, HDS-ZAMP, OSA, SOZA, SOKOJ, SAZAS and ZAPA. These aim to facilitate and monitor licencing as well as to improve information, data and distribution services to members. Complete collective management software solutions were also outlined, particularly from AKKA-LAA.
For the second year in a row, the seminar was linked to the Budapest Showcase Hub (BuSH) music industry event aimed to promote emerging music talent from Central and Eastern Europe.