CISAC Latin America leads on copyright and technology conference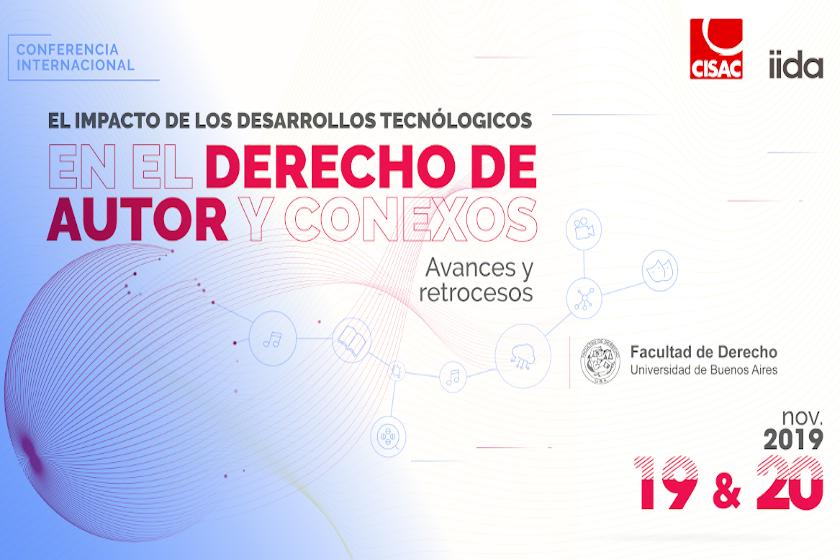 Academics, judges, lawyers, intellectual property office officials, professionals, student and the public will come together on November 19th and 20th for the international conference titled "The impact of technological developments on copyright and neighbouring rights: Advances and setbacks". 
Held at the University of Buenos Aires the conference organised by CISAC, the Interamerican Copyright Institute (IIDA) follows previous "Law and Creative Industries and Innovation" conferences held in Colombia (2017) and Chile (2016). 
Participating speakers from Argentina, Brazil, Chile, Colombia, Ecuador, France, Mexico, Peru, Uruguay and Venezuela will be sharing insights into authors' rights in Latin America, the historical perspective of authors' rights in the region, the implication of artificial intelligence in copyright, resale right, licenses vs exceptions and limitations, licensing musical works on digital platforms, the one-stop experience in Latin America, anti-piracy measures in the digital environment and unlimited assignment of patrimonial rights, among other key topics affecting today's creative and cultural industries. 
For more information and to register, click here.