CIAGP appoints Algerian French artist Kader Attia as President and ADAGP CEO Marie-Anne Ferry-Fall as Rapporteur General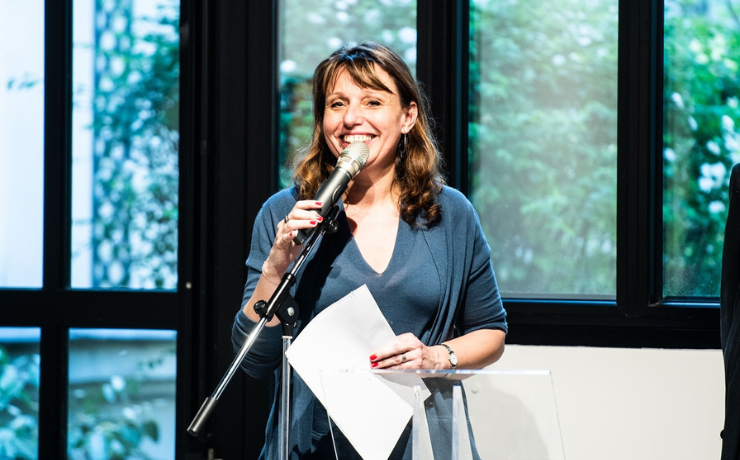 Marie-Anne Ferry-Fall, CEO of ADAGP and Rapporteur General of CIAGP
©Caroline Bleux
CISAC's creators' council for visual arts – the International Council of Creators of Graphic, Plastic and Photographic Arts (CIAGP) – has a new President and Rapporteur General to lead its work programme for the next years.
Algerian French artist Kader Attia takes over as President, succeeding the American sculptor Joel Shapiro who has occupied the role for five years.  During his tenure, CIAGP has seen a significant increase in its representation and influence.
Addressing the Council, Mr. Shapiro stressed the importance of building a better environment for the future generations of creators, by ensuring that they receive the rewards for their creativity in a fair and equitable way.
Mr Attia, whose works encompass photography, installations, videos and sculptures, was awarded in 2016 with the Marcel Duchamp Prize, followed by the Prize of the Miró Foundation, Barcelona, and the Yanghyun Art Prize, Seoul, in 2017. In 2022, he curated the 12th Berlin Biennale for Contemporary Art.
The appointment was confirmed at the meeting of the CIAGP Council on November 7-9th.
Speaking to the CIAGP for the first time as Chair, Mr. Attia said "This nomination is an honour. I hope I will be able to continue the tremendous work done by my predecessor and continue the discussion on relevant topics in a context where the digital world is becoming ever more important."
The CIAGP meeting, which was organised online, also saw the election of Ms. Marie-Anne Ferry-Fall, Chief Executive Officer of French Society ADAGP, as Rapporteur General of the CIAGP. Her vision will be invaluable for the further work of the Council. She has spearheaded international campaigns to adopt the resale right worldwide and to develop  technical tools to improve licensing, work identification and rights management (AIR).
CIAGP members thanked the former Rapporteur General Javier Gutiérrez Vicén for his strong commitment and productive work. During his mandate, the CIAGP supported the creation of new AGP societies and increased its influence through diplomacy and cooperation.
During the meeting, where the CIAGP members discussed key topics such as the licensing of digital platforms and the application of NFTs to visual arts, the Committee approved a Resolution urging the European Commission to take all necessary measures to enforce the urgent transposition of the DSM Directive in all those member states, which have not yet implemented it.
Read more on the global network of ADAGP sister societies